Monday, 25th January 2010
i decided to change my place of shooting so i headed down to the stairs! wee~! the stairs have always been my second favourite place in my house :) everytime i go up or down the stairs, i'd shout and scream and run my way through it. it feels soo exciting when i'm on the stairs!
melon wears:
Purple Ribbon Headband (Chameleon)
Purple Robotic Top (Pull And Bear)
Teal Graphic Tee (Malaya Distro)
Pink & Blue Skull Beadxel
White & Blue Stripey Skinnies (Padini Authentics)
Lilac Socks (Soxworld)
wna see what i learnt in Media Law today?? hehehe.. i made the question and asked Mawi and Kamil to give me a tool/machine/living things. then, i combined them to fit into the question.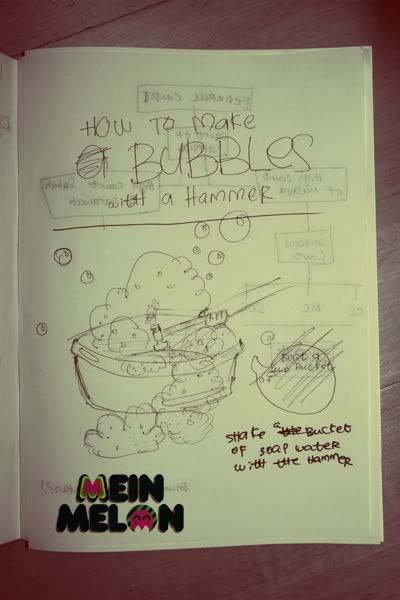 how to make bubbles with a hammer? shake a bucket of soap water with the hammer!



how to make a pie with a typewriter? disassembled the typewriter and arrange it to make a pie art!



how to catch a thief with a saw? tie the saw on a fishing pole and throw it to the thief. once you get the thief, pull it over to you.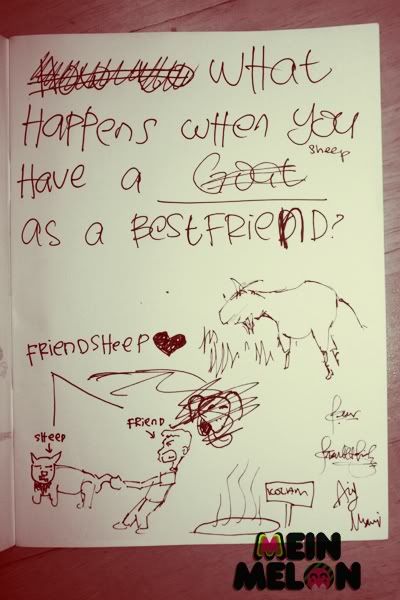 what happens when you have a sheep as your bestfriend?
and that what happened when you asked me to study Media Law :)